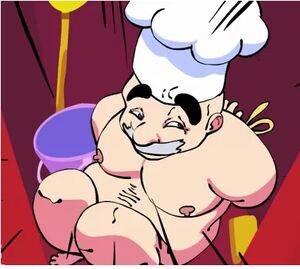 He is the owner of the Sushi Store. He made his only appearance in Episode 3. He would never give the G-Fighters a free meal except when he was saved by them. He is also murdered by Kotomaru when he offers a free meal to the G-Fighters as Kotomaru didn't believe he was the real one. Still to this day, we cannot be 100% sure he was The Real Store Owner, although evidence suggests he was. Apparently tied up by the Imposter Store Owner.
Ad blocker interference detected!
Wikia is a free-to-use site that makes money from advertising. We have a modified experience for viewers using ad blockers

Wikia is not accessible if you've made further modifications. Remove the custom ad blocker rule(s) and the page will load as expected.